Wherever beer can be found, beer-snacks will also be found—at least a package of beef jerky to go with a six-pack of inexpensive beer.
And then, some beer snacks are special to each of us.
Essentially, the hop tang and sweet-grain middle notes are paired with flavors familiar and comforting.
This opens a world of beer and snack pairings. It offers the chance to explore flavor combinations that make us rethink our "go-to" snacks.
I started out by asking friends to suggest a favorite beer snack.
Then I used trusty Google and selected the following snacks from Canada, England, Germany, and India. They range from refined to essential recipes. I plan on testing each of them over the next few months. So keep in touch.
Friends and Acquaintances Suggestions
The following snacks were suggested by friends and acquaintances:
Peel and eat shrimp when I can afford it. – Jimmy McMullan
Sardines, cheddar cheese, pepperoni on a Keebler cracker. – Philip F Tavano
Chicken wings and Labatt's beer, but Tecate got me really hooked. –Kirk Herniman
Cascade Porter with Cheese Stuffed Peppers. –Brian Lombard
I guess my favorite would be hog's head cheese. –Ronald Jay Theriot
Heady Topper, with pepperoni and Vermont cheddar cheese. –Jon Melick
I prefer nuts at the bar! – John A. Jasilli
I enjoy Ritz crackers with a good sour beer. –Ronnie Simpson
I love any dried fish snacks: Japanese, Chinese, other Asian, E European. –Gregg Glazer
Homemade Nacho Bites:
Whole spicy nacho Doritos, Sliced pickled jalapenos. Ortega medium taco sauce, Shredded Mexican cheese mix
NOTE: not a jumbled mess; build each chip individually.
Pop in the broiler, then enjoy! –Bob Dow
International Beer Snacks
Four British Beer Snacks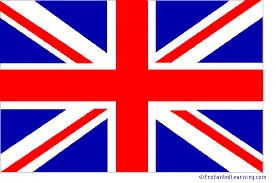 From Olive, a UK-based lifestyle publication. I picked four of the easiest to prepare
Purple Sprouting Broccoli with Ponzu Dipping Sauce with Lager
"This speedy recipe (ready in less than 30 minutes) matches crispy tempura batter with a citrussy dipping sauce and makes for a choice vegan beer snack. We don't want anything too assertive that will bully the delicate flavors in this dish, so opt for an easy-drinking lager."
https://www.olivemagazine.com/recipes/vegan/purple-sprouting-broccoli-tempura-with-ponzu-dipping-sauce/
Carrot, Halloumi, and Dill Balls with Belgian Tripel
"Here, offset the salty halloumi cheese in these Middle Eastern-inspired bites with the sweetness, fruitiness, and spice of a classic Belgian Tripel. Just watch how much you pour into the glasses as these beers can be notoriously strong."
https://www.olivemagazine.com/recipes/vegetarian/carrot-halloumi-and-dill-balls/
Beer Batter Pakoras with an IPA
"The charm of this recipe is that the beer can be used both in the recipe and to drink alongside. These hoppy beers' bold character means they stand up well to the spicy flavors of Indian food. In this recipe, the highly carbonated nature of an IPA will give the pakora batter that all-important lightness."
https://www.olivemagazine.com/recipes/vegan/beer-batter-pakoras/
Baby New Potatoes Wrapped in Bacon with Harissa Cheese Dip with Stout or Porter
"Spuds, bacon, and cheese – match these full-on flavors with an equally full-bodied beer such as a velvety porter or stout."
https://www.olivemagazine.com/recipes/meat-and-poultry/baby-new-potatoes-wrapped-in-bacon-with-harissa-cheese-dip/
For the entire story and more, click on the following link:
https://www.olivemagazine.com/recipes/entertain/beer-snacks-recipes/
Four Canadian Beer Snacks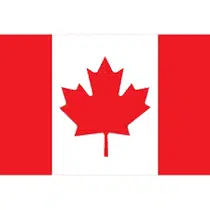 Meaty Pizza Rolls with an IPA
"Turn a ball of store-bought pizza dough into smaller balls, then stuff each one with meaty pizza fixings: pepperoni, sausage, bacon, hot peppers, cheese, sauce — all the good stuff. Pop them in a greased muffin tin and bake at 375˚ F until golden. Bring out the India pale ales (IPAs) to stand up to all that salty goodness with their slight fruitiness and classic bitter, hoppy notes."
Party-Mix with Amber Ale
"You can't go wrong with a salty, mildly spiced party mix (as long as you work together as a team and eat all the pretzels). The brown sugar flavor of a full-bodied amber ale is just right for chasing a fun mix of crunchy goodies."
Spring Rolls with Chili-Lime Dip and Wheat Beer
"The beauty of store-bought spring rolls is you can cook up a bunch of different flavors at once. While they crisp up in the oven, toss together equal amounts of fish sauce, lime juice, sugar, and water, and add a few shakes of red pepper flakes. This sweet-spicy-sour dipper plays well with an easygoing wheat beer."
Antojitos and Pilsner
"A popular bar snack, antojitos — a fancy name for super-easy tortilla pinwheels—are so quick to make. Spread a tortilla with cream cheese, spoon your favorite jarred salsa over the top, roll, and cut into rounds. Serve them with a crisp, light-tasting pilsner, which can take the heat off even suicide-level salsa."
For the entire story and more: https://www.thebeerstore.ca/articles/9-one-handed-snacks-to-eat-with-your-beer/
Four Iconic German Beer Snacks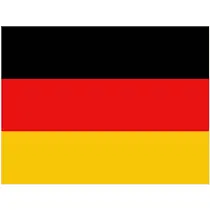 At the AWESomeBerlin.com website, we find more iconic examples of German beer snacks:
Curry Wurst:
"Berlin's iconic street food classic consists of a fried sausage ("Wurst") sliced up and covered in a mixture of tomato sauce and a mild curry powder. It is served with French fries ("Pommes") and/or a white bread roll ("Brötchen," or if you really want to sound local: "Schrippe")."
"Ask for your Curry Wurst with or without skin ("mit Darm" or "ohne Darm") and impress the vendor with your German language skills!"
Döner Kebab:
"Just like the Curry Wurst, the Döner Kebab is also said to have been invented in the German capital. A late-night staple and post-party "hunger killer," Berlin's famous Döner is prepared with sliced meat and salad stuffed inside a delicious pocket of Turkish white bread and often wrapped in foil… Ready to take away!"
Pretzel:
"Even though pretzels are not typically from Berlin (they traditionally hail from the South of Germany), this doughy delight shaped into a twisted knot and baked in the oven is the quintessential German nibble. We dare say that this is the ultimate beer snack!"
For the entire story as posted on the AWEsomeberlin.com site:
https://awesomeberlin.net/berlin-snacks-enjoy-with-a-beer/
Bratwurst Appetizer Bites
My family (well, me really) goes crazy for all things German. Bratwurst Bites' simple recipe combines flavorful cooked German bratwurst which is then wrapped in store-bought crescent rolls and baked again until browned.
The above, and more, can be found by clicking here:
https://www.kudoskitchenbyrenee.com/oktoberfest-crescent-wrapped-bratwurst-bites/
Four Beer Snacks from India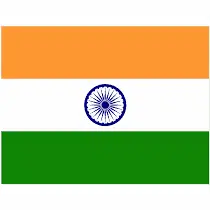 From: 10 Chakna Dishes to Pair with Your Pint
By Somdutta Mazumder     Updated – Sept. 30, 2020
"These dishes will enhance the fabulous flavor of your beer while satiating your appetite for actual food. Curious? Well, let's get a move on our guide to the best snacks to pair with a pint."
1. Crispy Chilli Baby Corn
"Diced baby corn, deep-fried till crispy and nibbly, and then tossed in a mix of sweet-spicy sauce coupled with assorted veggies, packs a tasty punch in itself. But with the addition of a bold-tasting lager beer, the zing of the dish becomes even more pronounced. Simply follow this Youtube recipe tutorial by The Terrace Kitchen, replete with informative subtitles and detailed descriptions."
2. Tawa Paneer Tikka
"Smoky, spiced paneer, and delicious light beer are a match made in snacking heaven! Paneer tikka is one of those classic appetizer choices that will never let you down. Particularly, light lagers and blonde ales tend to pair remarkably well with the savory tang of Indian food, and this one is no different."
"If you want to cook up your own plate from scratch, follow this informative Youtube recipe tutorial by Piya's Kitchen. It taught us how to easily make restaurant-quality Tawa paneer tikka right at home, with a flexible recipe that one can fine-tune to their tastes and preferences."
3. Galouti Kebab
"I'm yet to discover a feeling as satisfying as some well-cooked, delicately seasoned Galouti Kebabs melting in your mouth at the first bite. Did you know this delicious minced goat and papaya recipe was originally meant for a Nawab in Lucknow? Suffice it to say, the regal blend of flavors in the dish bears testimony to this origin story. We absolutely adore this Youtube recipe tutorial by Cook With Lubna, which makes the otherwise complicated process of making your own Galouti Kebabs easy as ABC!"
4. Masala Papad Topped With Salad
"I think it's safe to say that we've ventured into the territory of true beer snack classics, so excluding Masala Papad would be a total sin. The delicious Indian papad is one of the most reached for nosh options, whether by itself, along with a heavy meal or an icy cold tumbler of some refreshing beer. Roasted papad loaded with a sweet and tangy mixture of sev, chopped veggies, sauce, and coriander is perfect for those beer sessions when your appetite for food isn't particularly large. This easy Youtube recipe tutorial by Swaad Anusaar helped us create the mouthwatering starter with just a select few ingredients!"
For the entire 10 Beer Snacks of India, click on the following…
https://magicpin.in/blog/best-snacks-with-beer/
In Conclusion
I had a lot of fun reading about the beer-snacks, especially the ones from India. This will lead me to seek out the indigenous beer snacks from Asia, Australia, France, Vietnam, Japan, China, and Russia.
If you know of a beer snack that is special to you or one I should really try, either leave a comment or contact me at peter.lafrance@beerbasics.com