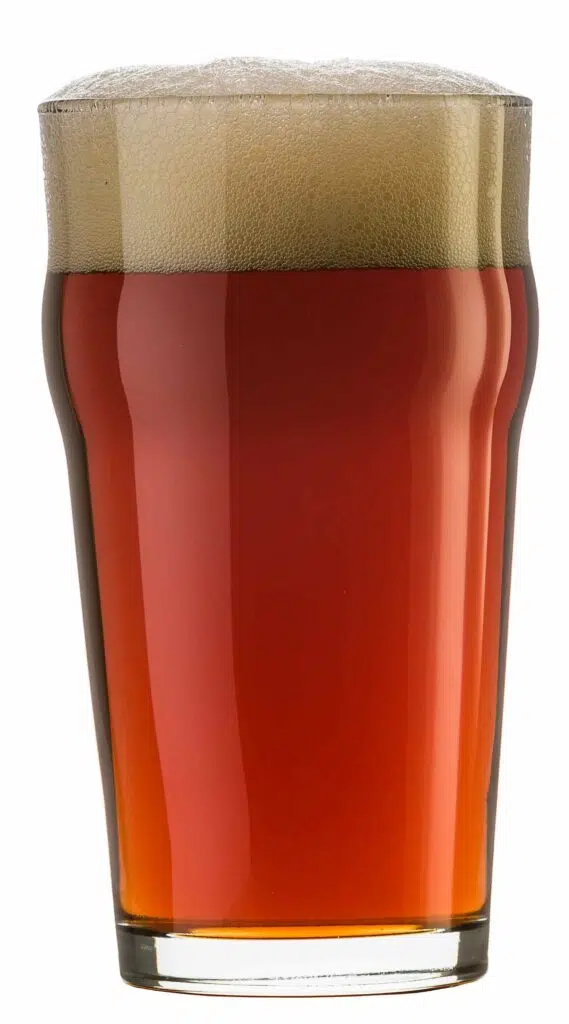 When were "Bitter" Beers first brewed?
British Bitters were first brewed towards the end of the 1800s. British breweries rapidly cultivated large networks of "tied pubs." The tied-house system meant that the pub could only offer products from the brewery that owned them.

To maximize profits, brewers began brewing ales that could be served after only a few days of storage. These were "Bitters," a spin-off from pale ale but deep bronze or copper-colored because the breweries were able to use less expensive, slightly darker malt.
Bitters gave the breweries the ability to offer the consumers choice. They simply marketed their " Bitter" as a darker, richer version of their "Mild."
Naturally, the breweries developed 'running beers' that could be served after only a short stay in the pub cellars to meet the demand of their "tied" houses.
 "Bitter" was a perfect choice for the 'running beer' process and was less expensive to produce than Pale Ale.
Who brewed the first "British Bitter"?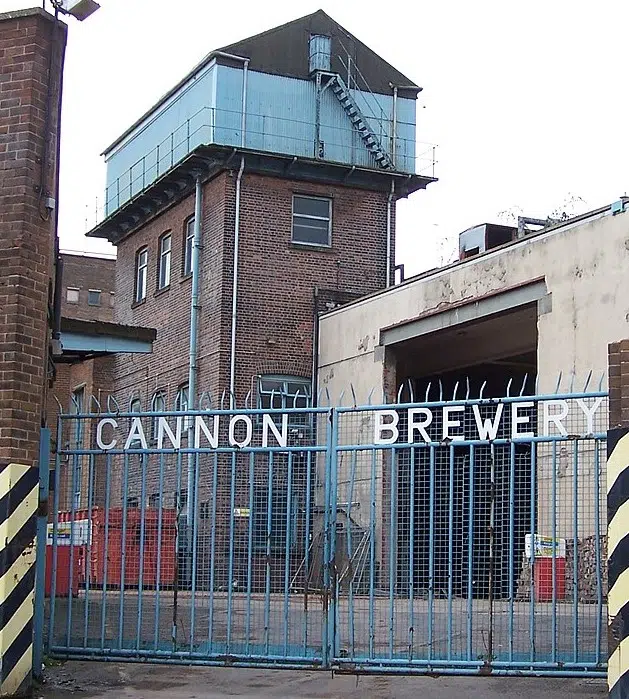 The first British Bitter was brewed at the Cannon Brewery. This top-fermented classic ale style offers a deep, rich brown or ruby color with a malty, very lightly hopped flavor. Authentic Bitter is only lightly carbonated.
Today, considered the quintessential British beer, "bitter" was not a common term until World War II. In fact, H. L. Hind's Brewing: Science & Practice, from the 1930s, never uses the word at all. On the other hand, Pale Ale is often mentioned.
"Stones Bitter was first brewed in 1948 by William Stones Ltd. at the Cannon Brewery in Sheffield. It was designed for the local steelworkers and became successful in its local area, becoming one of Sheffield's best-known products."
How to know if it's a real British Bitter?
What does a real British Bitter smell like?
A real British Bitter should have a roasted grain, almost caramel flavor at first. Then a faint aroma like the aroma of leafy green leaves crushed in your hand. American versions often have a more intense scent. There can be just a touch of "butterscotch" aromas.
What does a real British Bitter look like?
A real British Bitter has a brilliantly clear dark straw yellow color, sometimes deepening into bright copper. The thin, dense, white to an egg-shell white head of foam.
What does a real British Bitter taste like?
The flavors of a real British Bitter are medium to very high bitter earthy, resiny, and sometimes a citric flavor. Light to medium roast maltiness finishing dry with a hint of caramel flavor. The brew is bitter but doesn't overpower the malt flavor, esters, and hop flavor.
The mouthfeel should be light to the medium-light body with low carbonation on tap/draught. Bottled and canned Bitters have moderate carbonation.
What makes a real British Bitter unique?
 The British Bitter's unique balance of low gravity, low abv, and low carbonation makes it an ideal Session Beer. It also pairs well with almost any food. These are the main reason it has become so popular. Some "Bitters" may have more of a malt focus, but this should not override the overall bitter flavor.
For More information, click on the following links:
BeerNews.com
http://www.ratebeer.com/Beer-News/Article-579.htm
BrewYourOwn.com
http://byo.com/departments/174.html
The Beverage Testing Institute
http://www.tastings.com/beer/british_ales.html
CAMRA (Campaign for Real Ale)
http://www.camra.org.uk/page.aspx?o=180668
Beer Judge Certification Program
http://www.bjcp.org/styles04/Category8.html
Hop Culture
CraftBeer.com
BeerAdvocate.com