In 1995 I wrote a book called Cooking & Eating with Beer. While writing that book, I had a chance to include recipes and observations from over fifty professional chefs.
Two local brewpubs offer their particular take on incorporating local farm to table philosophy into the brewpub world. Keep in mind that these chefs were practicing this philosophy twenty-six years ago.
At the end, I have included two recipes that each of the chefs contributed to the book.
Let's begin at the Hartland Brewery in Manhattan.
Talking Beer and Bar Food at Heartland Brewery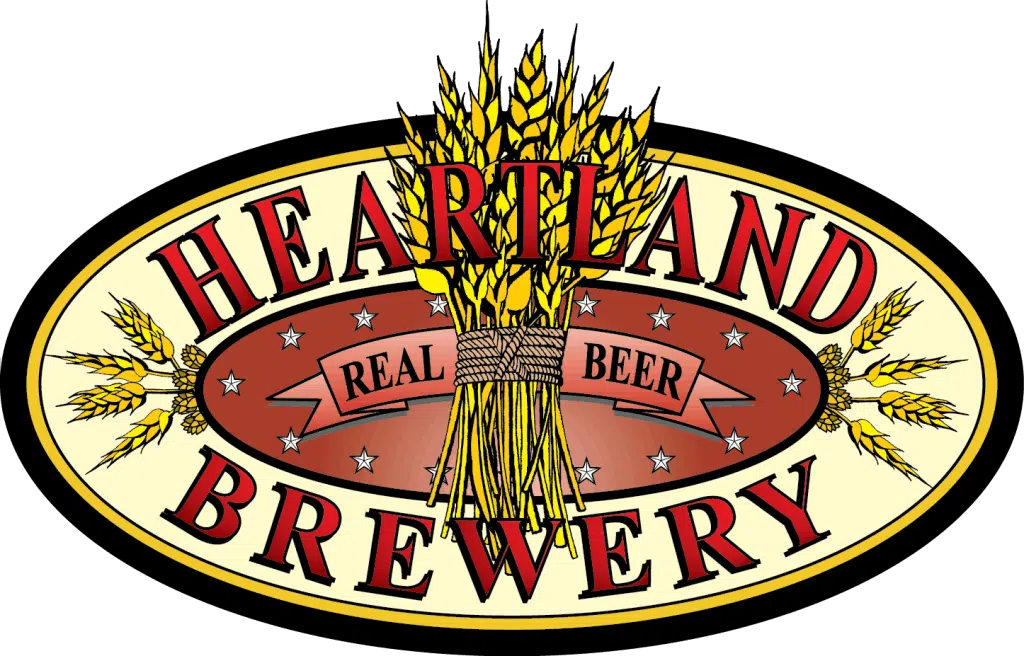 April in New York City can be sparkling. On one such Wednesday morning, I met chef Andrew Lasseter and owner-brewmaster Jim Migliorini at their brewery-restaurant called Heartland Brewery located just across Union Square Park.
There is always an immediate sense of the slowly changing seasons as leaves turned from bright green to deep green in the summer, only to be toasted red, brown, and auburn under the late glowing rays of the summer sun. Then, falling to the ground, leaving trees to sleep through another city icy winter. The calendar changes should also be marked by the seasonal changes in the styles of beer brewed here.
Each season has a particular beer because each season calls for a different flavor to toast the passing of time. Spring is impatient and effervescent as a fresh Hefe-Weizen just poured into the traditional tall glass. Summer is a lazy glass of lager on a hot afternoon mellowing into a rich autumnal flavor of ales and porters. Finally, there is a winter chill to banish with brews such as barley wine. Less potent but flavorful are these spiced ales now being made popular by regional breweries and marketed as Christmas or Holiday Brew.
An Early Take on "Farm to Table"
It was, as I said, a fine spring day in the sunlit front room at Heartland, as we talked about beer and food. Chef Lasseter and Jim Migliorini both began by commenting on their shared philosophy of what they were trying to do with the cuisine, brewing selections, and ambiance at heartland.
We are looking to the flavors of traditional regional dishes here in the United States to go with our line of fresh beers. Our interest in using the things grown and marketed here in the United States is part of our brewing philosophy. We use only malt hops and roasted grains from the farms here in the United States.
The Story of Baymen's Pie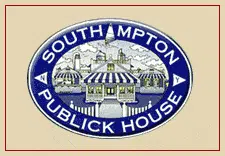 The theme of local flavors has also been an inspiration for other chefs. Don Sullivan grew up on the North Shore of Long Island. This area was and still is a place of farms, fishermen, and wineries. Chef Sullivan, who only recently opened the Southampton Publick House, first discovered his appreciation of beer when he decided to "help out" a friend who was going to open a steakhouse in the rather desolate section known as the Flatiron District of Manhattan, a few years ago. In the late fall and certainly in the winter, the South Shore of Long Island also seems to be a rather desolate place. This is when the summer houses are shuttered, and populations of many small towns can drop by a third.
Who are the "Baymen"?
Nevertheless, many live and work in the region known for farms, potatoes, and a population called "Baymen." These are the fishermen who worked the local waters, the local oyster and clam beds in particular. When the Southampton Publick House was open, the menu featured local produce almost exclusively. Chef Don Sullivan and Brewmaster Phil Markowski focused on the available local produce and presented a selection of beers and a menu of seasonal dishes and focused on the unique local produce, especially from the sea. When I asked Chef Sullivan for a recipe, he almost immediately thought of his Baymen's Pie, a rustic savory pie, with oysters' seasonal tang. The thought of a slice of this pie and a cool glass of stout on a brisk November afternoon is more than enough to tempt one out to the South Shore of Long Island.
THE RECIPES
Spicy Cheese and Lager Dip
Chef Andrew Lasseter
Heartland Brewery
New York, NY
(6 to 8 servings)
Comment – Use Velveeta (TM) cheese for a faultless smooth texture. (Do not tell your Gourmet friends!)
INGREDIENTS:
1 lb. Jalapeno Jack cheese (chopped or shredded)
1 lb. yellow cheddar or Velveeta(TM) cheese (chopped or shredded)
1 plum tomato seeded and diced
1 tbs. chopped fresh Cilantro
4 oz. lager
PREPARATION:
Place the cheeses and beer in a double boiler. When the cheese has melted, stir in the tomato and cilantro.
PRESENTATION:
Serve with tortilla or corn chips.
###
Baymen's Pie
From the kitchen of Don Sullivan
Southampton Publick House
Southampton, NY 11946
(Serves 4)
Comments: Excellent sides with this dish are garlic mashed potatoes made with Yukon Gold potatoes and grilled mixed vegetables brushed with balsamic vinaigrette.
INGREDIENTS:
1 large onion – diced
4 large carrots – diced
1/2 lb. mushrooms – halved
2 lb.. stew beef – cubed
12 oysters – whole, shucked, reserve liquid
1/4 cup flour – all-purpose
1 pint India Pale Ale
2 cups beef stock
2 tbs. Tomato paste
Parsley
Pastry
Salt and pepper to taste
PREPARATION:
Sauté the vegetables until tender, add beef. Cook until rare. Add flour and stir until a light roux is formed. Add the oyster, liquid, ale, and stock. Turn heat to low, stirring occasionally. Season, cook for one hour—portion stew into the casserole, top with pastry. Bake until pastry is light brown (about fifteen minutes).
PRESENTATION:
If cooked in individual casseroles, serve with a side salad and The same beer used to make the dish. If you are serving from a large casserole, family-style, ensure that each plate has a pastry slice and served with a side salad.