This has been quite a year here at The Old Growler. In fact, it was the "Old Growler" that came about. It was all the fault of a world pandemic.
There are three sections to this review:
The Henry Street Ale House Tastings 21 April 2019 – 20 March 2020,
A Pandemic Diary (Live YouTube) 23 March 2020 – 22 June 2020,
Tastings with The Old Growler (Videos) 3 May 2020 – 23 December 2020
Each of these sections built on each other and become The Old Growler as it is today. Let's get on with the review from the very beginning.
The Back Story
Once upon a time, there was a website and a newsletter called BeerBasics.com. Its beginnings are shrouded in the mists of history, but my best guess would be about twenty years ago. It was a site based on the less-then-best-selling book Beer Basics published by John Wiley & Sons in 1995, written by Peter LaFrance.
The site and the newsletter trundled along, quite pleased with itself, but not too profitable. Also, its focus shifted in and out quite a bit.
The Henry Street Ale House Tastings 21 April 2019 – 20 March 2020 (58 videos)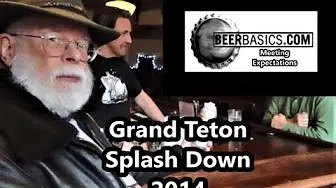 https://www.youtube.com/playlist?list=PLTx1ZdOkJaVYx0ySUQwTlcxDF0-OQW27x
The Old Growler's beginnings were actually in 2019 when I began holding beer tastings at the Henry Street Ale House in Brooklyn Heights, Brooklyn.
These tastings were held every Tuesday of the week, hosted by bartender/manager Jerry Scott. Fellow taster Jim Bennett added an average beer drinker to the trio of samplers. (Jerry has a long and illustrious history as a Brooklyn bartender. And your humble scribe, as noted above, has written a couple of books on beer.)
Samples of beers sent to me by various breweries were sampled to see if they "Met Expectations." The tastings were informal but also informational.
Then came 17 March 2020…
A Pandemic Diary (Live Tastings and Ruminations) 23 March 2020 – 22 June 2020 (64 videos)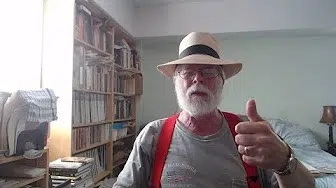 https://www.youtube.com/playlist?list=PLTx1ZdOkJaVaBRzVaZsfyEL8k2txbu3AG
When New York City closed all non-essential businesses, it was the end of the Henry Street Ale House beer tastings.
I was already reasonably familiar with video editing and camera set-up, and sound recording after editing the Henry Street Beer Tasting series.
Since there was no more bar to go to, I determined that If I couldn't go out to a bar and have a beer with friends that I would have a beer anyway and invite the world to join me. And so the Pandemic Diary was born.
These live YouTube broadcasts were designed to be about an hour long and consist of me tasting at least one beer and commenting on it as well as seeing if it could "Meet Expectations, and them my spending about a half-hour ruminating on my early experiences as a "Professional Barfly." That is to say, my years as a journalist covering the malt beverage industry. Being live video, they tended to wander. Still, it satisfied my desire to share a beer and some stories with friends, even via the internet. I did "meet" several folks, such as brewmaster Jamie Jerardo and a chap from Liverpool. AS I mentioned earlier, they are long and wandering. Still, they do record the experience of being shut in during a pandemic.
Weekly Tastings With The Old Growler 3 May 2020 – 23 December 2020 (54 videos)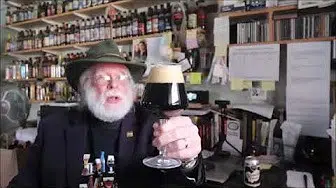 https://www.youtube.com/playlist?list=PLTx1ZdOkJaVZB8LqkDYfPMeOA1Vi5c1R3riefly
This meant that I could return to my many "second homes" such as Henry's End, a restaurant we had been employing as a take-out alternative to my home cooking. It also meant returning to old favorites such as Chez Moi, a French-style Bistroit on Atlantic Avenue in Brooklyn, and returning to the Henry Street Alehouse.
Since I was no longer limited to virtually sharing beer over the internet, I closed down the live YouTube presentations. I developed a three-times-a-week schedule of beer tastings. Like the Henry Street Ale House tastings, these tastings would determine if samples of beer could "Meet Expectations."
And so the year came to an end, and the Old Growler can be found on YouTube three times a week (Monday, Wednesday, Friday) and weekly via this newsletter.
The New Newsletter "Letters from The Old Growler"
I added this last section to cover the development of this newsletter.
Many moons ago, I published a blog called "BeerBasics.com," as mentioned in the introduction of this newsletter.
Many of you might remember getting that newsletter in your email inbox a few years ago. With The Old Growler's development on social media, my son-in-law, a blog developer, suggested I re-brand BeerBasics.com into TheOldGrowler.com.
And so, it has become what you are reading today.
I invite all of you to let me know what I should be paying attention to, what leads I might follow, and what you look for here in The Old Growler.
I'd appreciate it.
Cheers!
Peter (The Old Growler) LaFrance