Easy Cheese & Beer Dips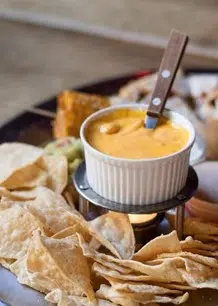 Canadian Split Pea Soup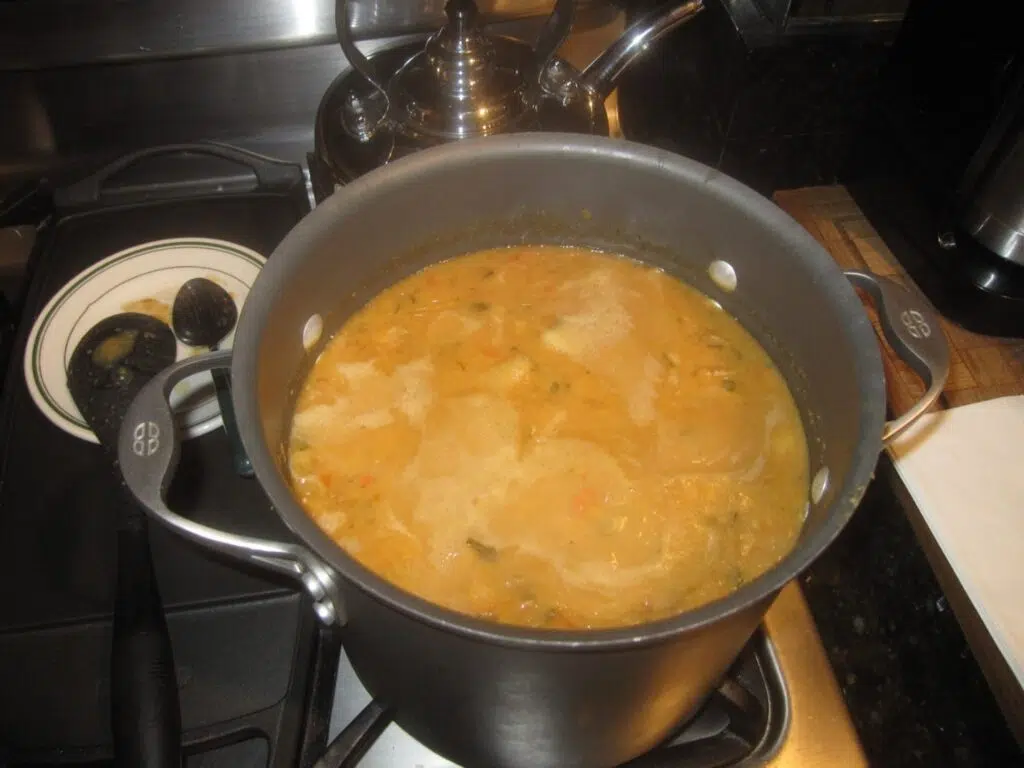 Perfect Braised Lamb Shanks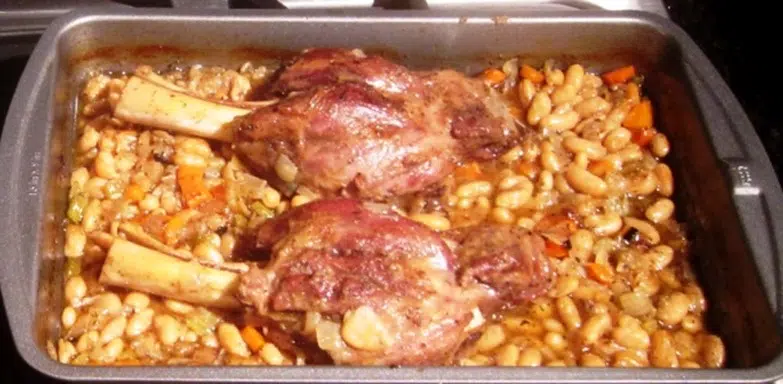 The Naughty Gretchen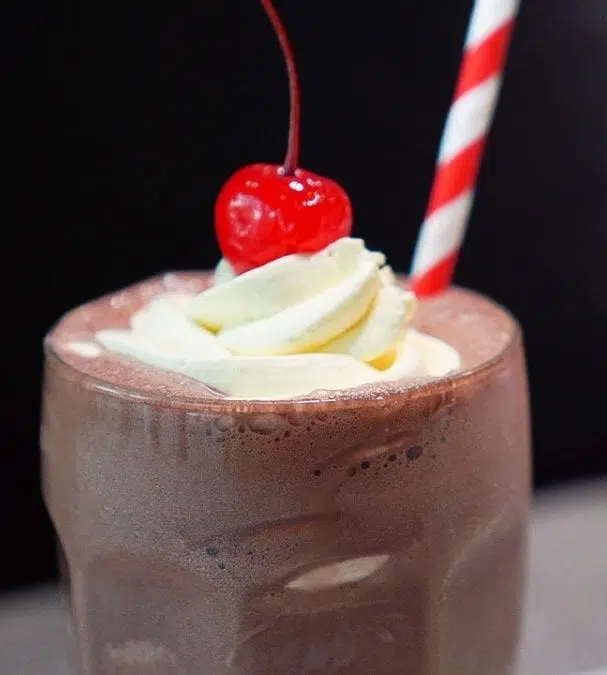 The Old Growler's Beer Menu #1
This revisits The Old Growler's postings and video presentations in the kitchen. Over the last year, we have whipped up Cheese Dips, made Canadian-Style Split-Pea Soup, and met a Naughty Gretchen. Join me in a look back at those presentations.
4 Easy Cheese & Beer Dips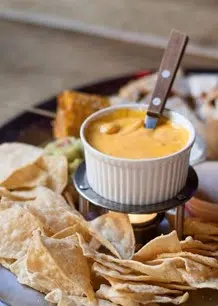 Cheese & Beer Dip is one of the most popular party dishes.
First of all, they are simple to put together. Next, cheese and beer dips can be customized to any flavor combination. When added to the essential combination of beer and cheese, your favorite flavors can be enjoyed.
The Key to a Perfect Cheese & Beer Dip!
Whether whipped up in a college dorm, home kitchen, or restaurant, the key to a perfect Cheese and Beer Dip is making sure the cheese doesn't separate into solids and liquids when melted.
Water and fat do not combine unless something is added to help them blend into one thing. Each of the following recipes challenges making sure the cheese doesn't break down into fat solids and liquids using a unique technique.
All of these techniques are used to "emulsify" the sauce. According to Wikipedia, "An emulsion is a mixture of two or more liquids that are normally immiscible (won't combine or mix) owing to liquid-liquid phase separation. Emulsions are part of a more general class of two-phase systems of matter called colloids."
The Whole Story…
Canadian-Style Split-Pea Soup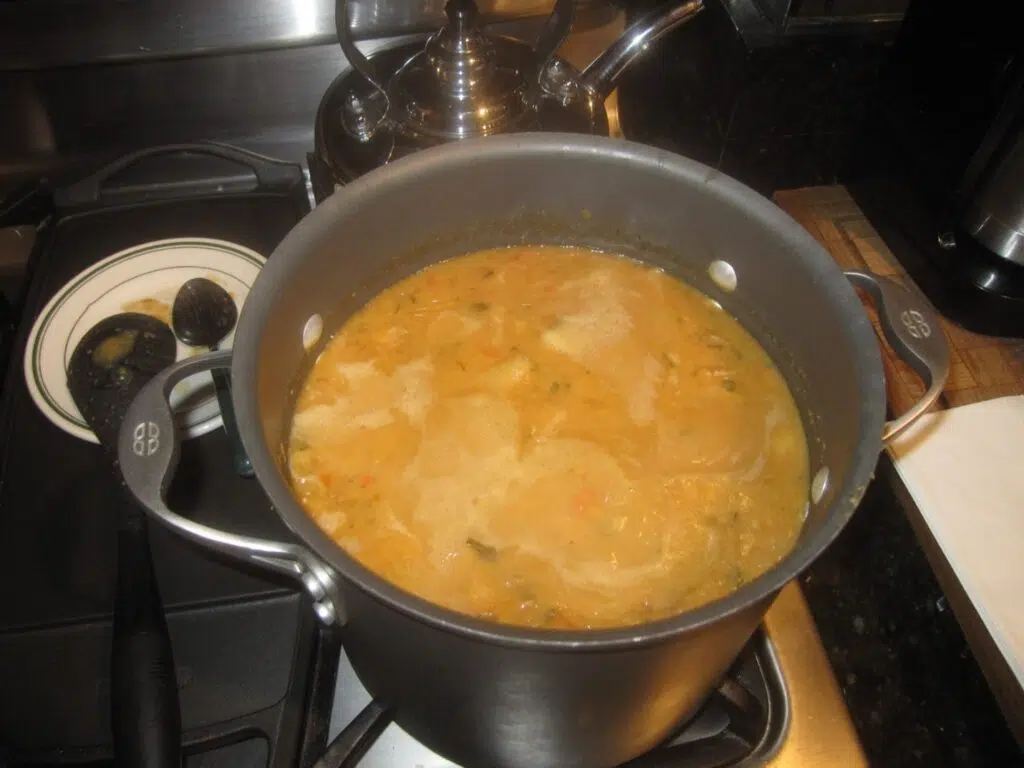 The French Canadians in the province of Quebec survive winters with natural fortitude and yellow split-pea soup. The echoes of a continental French cultural influence can be heard in the recitation of the ingredients. Any homemaker in 16th century France would most likely take the following list of ingredients and assemble them in the same way as a cook in Quebec City today.
A Cold Weather Treat
The savory flavor of the ham, and the selection of herbs, excite the senses of smell and aromatics. The absolute soul-satisfying comfort comes from the rich, thick body of the "almost stew." It fills and warms the body and mind. The yellow color reminds us of the warmth of summer and the leaves of autumn. For rural Quebecois, it is a reminder to keep the pig well fed.
The Whole Story…
Perfect Braised Lamb Shanks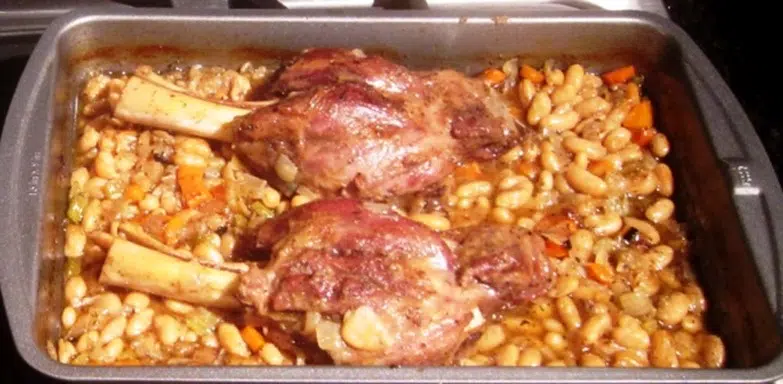 Why Lamb Shanks?
First, it's a relatively inexpensive cut of meat. Next is a flavorful cut of meat, including bones, tendons, and elongated muscles. When cooked low and slow, they become tender and succulent. And best of all, using the following technique requires minimal cooking skills.
The First Step to Great Lamb Shanks
Assemble everything that you are going to need.
You will need a baking pan it will all fit in (preferably a Dutch oven or a large, covered casserole); as you can see, I used an uncovered roasting pan.
You will also need the following utensils: a sharp knife, a cast-iron or enamel-coated frying pan, a cooking fork
And Equipment: a small bowl (2 cups minimum), a medium-sized bowl (8 cups minimum), a large bowl (2 quarts), a cutting board, a roll of wax paper, and a roll of aluminum foil.
The Whole Story…
The Naughty Gretchen
(by The Late Jim Gagnier – The Broome Street Bar – Manhattan, New York)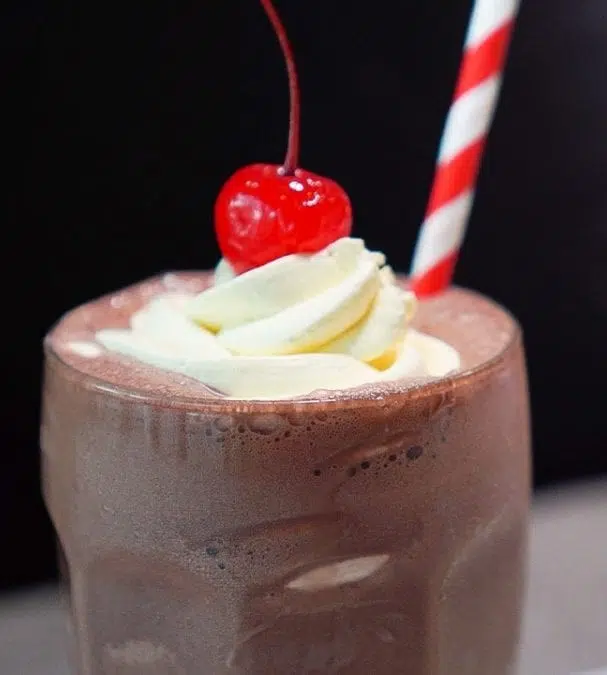 Ingredients:
Chocolate ice cream         2 Scoops
Beer (dark or amber)       1 (One) 12 oz. bottle
Balsamic Vinegar            1 tsp.
Cherry                             1 (One)
Method:
Place the ice cream in a blender. Add the beer and Balsamic Vinegar to the ice cream and blend until frothy. Pour into a tall glass and place the cherry on top.
The Whole Story…
This was created in 1994, on a hot August afternoon, at what was then Ken & Bob's Broome Street Bar & Grill. Ken & Bob's had been a SoHo hang out from the late 1960s. A Zagat guidebook once called it a "Just a step up from a Dive." Which I can only add, "Step up?" Nevertheless, it was my second home for more years than I would admit.
One of the reasons the place had a rather large crew of regular after-work customers was a fellow named Jim Gagnier. He once told me that he didn't have a job; he threw a party that people paid him to attend every day.
CONCLUSIONS: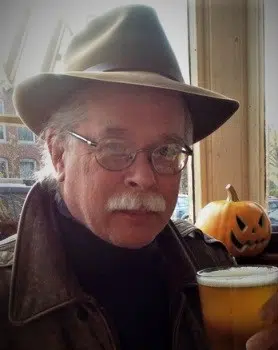 Beer in The Kitchen is a Fun and Tasty Exploration
The grainy malt sweetness and the various flavors that hops bring to the flavor profile open up an endless range of flavor variations. You can accentuate the essential flavors of the dish or challenge them. Adding a sweet brown ale to a stew will bring out the sweetness of the beef. Adding an Imperial Stout to a chocolate cake recipe adds a level of richness.
Substituting Beer for Water, Stock, or Wine.
Beer is over ninety percent water. The rest is flavors. This simple fact allows you to ignore that it is beer and think of it as malty, hoppy moisture.
Any moisture called for to braise, stew, sauce, batter, or needed as a broth can be substituted with beer. The range of beer flavors adds to the pallet you have available to play with.
Beware Reduction.
This is one of the most important things to remember about cooking with beer. Reducing beer accentuates the flavors that already dominate and turns into an intense monotonal impression of either sharp, bitter tang or almost burnt sugar flavors. If this is what you want, you have his perfection. Try it with a fruit-flavored beer!
Beer Builds a Depth of Flavors Like Nothing Else Can.
The use of beer in recipes increases the essential flavors and brings out similar tastes in the food. It is similar to adding sugar to chocolate or chocolate to bacon. The roasted grains play with the more decadent flavors, and the tart hops dance with the sharp citric players. Let the music begin!