In my case, it was during the summer of 1976, when I moved into a one-bedroom apartment on East 65th Street and First Avenue.
Armed with a copy of Roz Lewis and Dave Yeadon's book, The Pubs, Bars and Taverns of New York. It listed three hundred places in Manhattan that were worth visiting at least once. The first place I decided to visit was just down the avenue and it was called Drake's Drum.
I can remember walking in the first time. I can remember the black and dark green décor and the rowboat suspended above the dining area. There was a British flag over the farthest tables. And of course, there was a dartboard. The bartender (Gary Regan) was English and an excellent bartender. I asked for a draught beer and he gave me a sample of Watney's and a sample of Bass. That sample of Bass was my "Beer Epiphany."
Discovering Real Beer: Their Stories
Over the years I have had the opportunity to interview some of the most interesting people in the beer world.
A while ago I hade the chance to ask the following well-known "Beer People" the following question; When and where were you when you had your "beer epiphany"?
They are arranged in alphabetical order to stem any bias I might have or reflection of friendship.
Lew Bryson – Journalist
First on the list is fellow-journalist Lew Bryson. I had a chance to meet Lew at the Great American Beer Festival a few years ago. Today he runs a winery in Washington State. Here is what he had to say about his "epiphany."
Lew Bryson – Journalist/Author
I can remember exactly. It was Holy Thursday, 1981 (I recall it was Holy Thursday because it was pointed out to me by the fellow who took us out.) I was a senior in college, and my medieval history prof went out drinking with a friend and me; his choice, we said. He took us to an old hotel bar run by an ex-German navy guy, the Lauzus Hotel, in Lancaster, PA. Wilhelm kept about 125 beers in stock at the time, a LOT in 1981, and while most were German, he also had French, Belgian (I had my first Duvel there a year later), Swiss, and British beers (had my first Old Peculier there as well).
My prof talked me into having an Altenmünster instead of my usual Stroh's (actually, he simply TOLD me I had to have it) and literally changed my life. I never looked at beer the same way again. Within five years, I had sampled almost 900 different beers. I was sitting in a brewpub for the first time (the old Front Street Pub, in Santa Cruz), and that's the night I started writing about beer. 
Sam Calagione – Dogfish Head Brewing Co.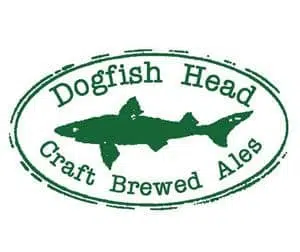 The "Main Man" at Dogfish Head Brewing Co. in Delaware, is Sam Calagione. I have had a chance to meet him at the Craft Brewers Conference in Boston a few years ago. There have been a few other events such as press conferences when our paths crossed. Of course he needs no further introduction so I'll let him tell you all about it.
Sam Calagione – Owner/Brewer Dogfish Head Brewing Co.
NYC summer of 1992.  I began working at a beer-centric restaurant in NYC on the upper west side.  In one week, I tried Sierra Celebration. And Chimay Red.  My mind was blown.    Before that, I drank the cheapest beer I could find.  Within weeks, I began home brewing, and within months I started writing the business plan for Dogfish Head.
Steve Hindy & Garrett Oliver – Brooklyn Brewery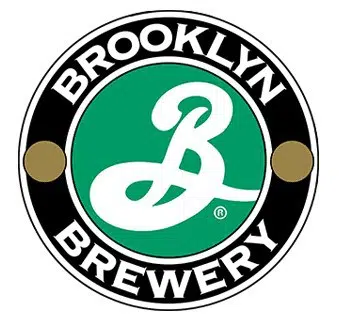 Steve Hindy is one of my favorite beer people. First, he started out as a journalist. Secondly, he is great fun to interview. Over the years I have followed the success of the Brooklyn Brewing Co. with great interest. I will drop another name, Garrett Oliver, the brewer at the Brooklyn Brewery. In fact, I was a fellow-member in the New Youk City Home Brewers Association back in the 1970's. (I have attached his "epiphany" to Steve's.) That said, I let Steve tell his story.
Steve Hindy -– Owner Brooklyn Brewing Co.   
When I was in college in the late '60s, early '70s, the #1 beer in the USA was sometimes Schlitz and Budweiser.  I could not understand why those beers, packaged in cans, tasted different from the first sip to the last.  Why should the first inch of the beer taste different than the last?  Of course, the answer is that the first sip was usually ice-cold, and the last sip was warm.  The cold masked the bad flavor of the liquid.  When I traveled in the UK and Germany, the beers were served warmer, and they tasted the same from top to bottom.  I wondered: why couldn't we make beer like that in the USA?
Garrett Oliver – Brewer at Brooklyn Brewing Co.
In a pub behind Victoria Railway Station in September 1983, on my way in from Gatwick Airport. I had moved to London and was still carrying all my luggage; I did not yet have a place to live; I was heading for a hostel. I had my first pint of cask-conditioned bitter in that pub, and it changed my life.
Stephan Hale – Schlafly Brewing Co.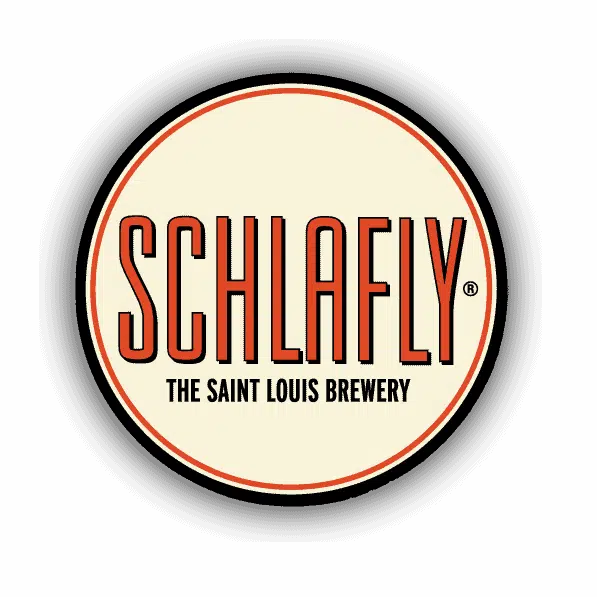 Stephan Hale was a lot of help in working up a book that has yet to be published- "Five Gallons of Beer That Changed The United States Forever." But that's another story. Let's hear what Stephan has to say about his "beer epiphany."
Stephen Hale – Brewer Schlafly Brewing Co.
My brother Billy taught me how to make beer at home in 1979 when I was 19, and of legal drinking age, I might add; we lived in Syracuse, NY. The bug bit me, we took a tour of F.X.Matt (home of Utica Club, of course), and I was further smitten with all things beer and brewing.
Flash forward to 1991 when I moved from Maine to St. Louis at the behest of Dan Kopman to help open The Saint Louis Brewery, home of Schlafly Beer. There were only about 312 breweries in the country then, and only 247 when he and Tom Schlafly incorporated the business.
Besides being a rugby player for several years in college, where I developed a fine appreciation for beer, my beer epiphany was no doubt making that first batch of homebrew with my brother. I was nineteen years old and was immediately hooked by the aroma and the process of creating something in the kitchen other than breakfast, lunch, or dinner. Waiting a few weeks for the results was, of course, the most challenging part. Still, the allure of taking those raw materials and making something fun out of them was captivating to me. I'm still intrigued by the aroma of boiling wort in many neighborhoods here in St. Louis.
Jim Kock – Boston Brewing Co.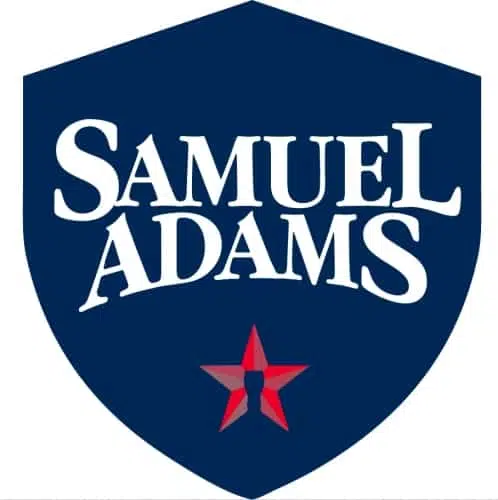 Over the last twenty years I have had a chance to meet and chat with Jim Kock a number of times. I especially remember a time when he hosted an event that featured a discussion of beer and food pairings. Two of the guests were Julia Child and Chef Jasper White. I gave a copy of Cooking & Eating with Beer to Julia child and she signed a first edition copy of her Mastering the Art of French Cooking. 
Jim Kock – Owner Boston Beer Company
I'm a sixth-generation brewer. My dad gave me my great-great grandfather's recipe for Louis Koch Lager, which later became Samuel Adams Boston Lager.
In 1984, my dad took me up to our attic. A big trunk was the Koch family beer archives and the recipe for Louis Koch Lager, an "all malt beer" that adhered to the Reinheitsgebot. The Reinheitsgebot is a German beer purity law dating to 1516 that requires beers to only use water, yeast, malted barley, and hops as ingredients. In 1984, virtually all American beers and most European beers used corn, rice, and preservatives in addition to malt because those ingredients were less expensive and made the beer lighter and "more drinkable."
The first time I homebrewed the recipe for Boston Lager, two things happened: 1) the wallpaper peeled off my kitchen walls 2) I fell in love with the taste of Boston Lager. I thought that if I could taste Boston Lager every day of my life, I'd be a happy man.
That was my motivation to start The Boston Beer Company and introduce Samuel Adams Boston Lager to drinkers.
I knew I was on to something, and I knew I had a better tasting beer. Shortly after I introduced Samuel Adams Boston Lager to bars and drinkers, Samuel Adams Boston Lager won 'Best Beer in America' at the Great American Beer Festival, which still remains one of my favorite memories.
Tod Mott – Tributary Brewing Co.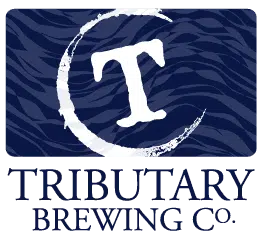 I met Tod Mott back in 1990 when he was brewing in Boston, across the street from Fenway. Today he is operating a brewery (Tributary Brewing Co.) in Kittery, ME. I make an effort to visit every chance I get.
Tod Mott – Brewer Tributary Brewing Co.
My beer epiphany was when I had home brewed about 10 batches of beer and realized that brewing is a combination of art and science. I received my Master's Degree in ceramics and found the transition from artist to brewer was easily achieved.  Ceramics is a process involving understanding your ingredients, recipe formulation, time and temperature, and chemistry. Making beer involves understanding your ingredients, recipe formulation, time and temperature, and chemistry/microbiology….all process-oriented. I transitioned to professional brewer first as an internship at Catamount Brewery in White River Junction in 1990. After my internship, I pounded the pavement for a job at any brewery…. in the Northeast. I landed at Harpoon in 1991, and the rest is history. 
The Final Word
It appears that home brewing was the reason most of the above found out about good beer. The rest either traveled or were lucky enough to find a beer-friendly bar with outstanding selections of beer. However, all share the resulting passion for good beer.