In the early 1970s, Anheuser Busch, Miller, and Coors were fighting it out with advertising campaigns and discounting practices that left them with paper-thin profit margins; something was happening in California.
BOUTIQUE WINERIES CAME FIRST
It was understood that the vineyards of California could produce very good vin ordinaire. However, in the early 1970s, the industry was going to go through some serious changes. The seeds of this change can be found in the "Limited Partnership" section of the tax laws. Young investors took full financial advantage that "Limited Partnerships" offered to set up "boutique wineries" that took advantage of the rich soil of the Napa, Sonoma, and Mendocino valleys. These wineries would soon prove that the United States could produce world-class wines with personality.
THEN CAME THE "MICRO" BREWERIES
Their financial methods were noticed and followed closely by a new breed of brewers. People who had tasted the fine beers of Europe and wondered why similar beers could not be brewed in the United States. They began brewing beer at home and introducing friends and neighbors to the pleasures of rich, full-bodied brews.
In the same creative atmosphere that gave birth to the multitude of "boutique wineries," the then "microbrewery" was born.
The first microbrewery went into business in 1974 in New Albion, California; Jack McAuliffe, Suzy Stern, and Jane Zimmerman formed the New Albion Brewing Company and began brewing "amber" ale. That was just the beginning.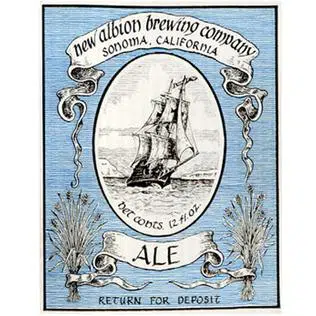 Today, over 8,764 microbreweries and pub-breweries are busy turning out over 35,0056 different beers, ales, porters, and stouts. That is close to 5% of the beer consumed in the United States.
There are so many breweries and brewers that deserve mentioning that it would take a book to just mention each one by name and list their products.
However, I consider these three veterans to be worthy of special mention. They are:
THE HOLY TRINITY
I have chosen to profile the following breweries because they have contributed significantly to the appreciation and growth of the microbrewery segment of the United States beer market.
ANCHOR BREWING CO.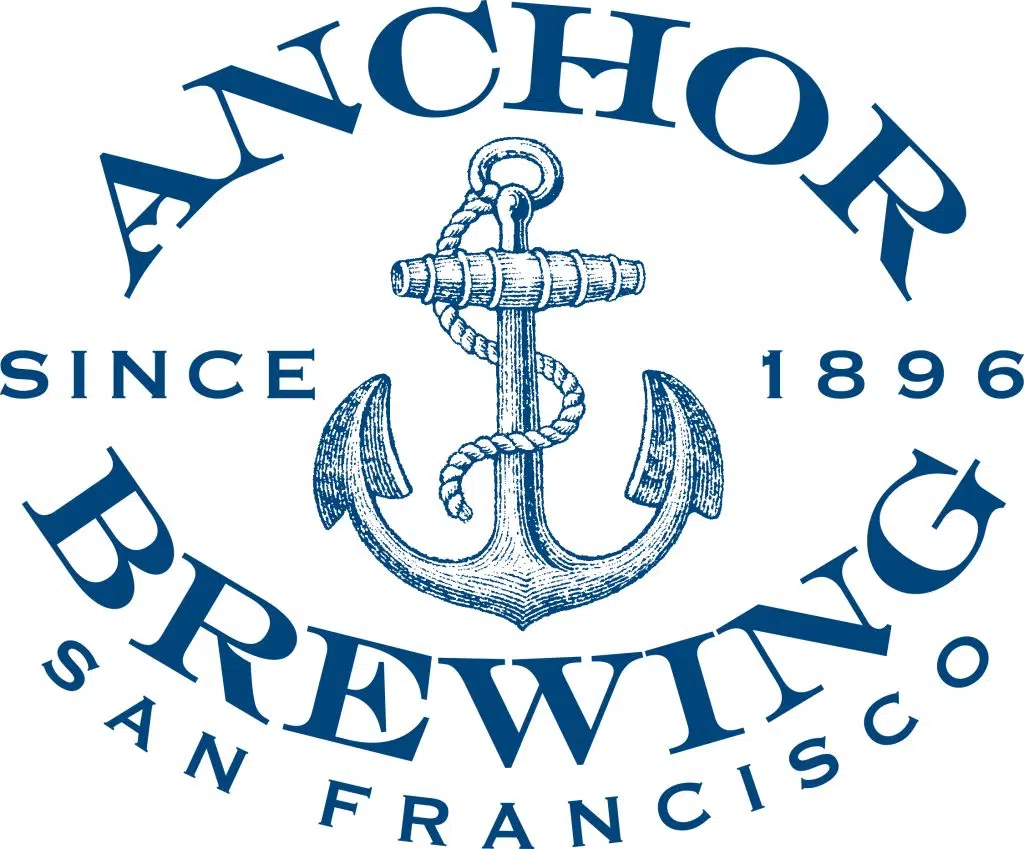 ANCHOR BREWING CO.
1705 Mariposa Street
San Francisco, CA 94107
415.863.8350
Anchor Brewing Co. has built its reputation on brewing a beer that had, until 1965, been considered inconsistent at best.      
The Anchor Steam Beer brewed today is the creation of Fritz Maytag and some talented brewers and is regarded as the best of its style.   The term "steam beer" (a trademark of the Anchor Brewing Company) appears to have been a local nickname for the beer brewed in the San Francisco area in the 19th century. Some evidence indicates that these beers would be fermented with lager yeasts by the turn of the century. It is said that the eruption of foam on tapping a keg of this sort of beer was so dramatic it was called "steam."
As with all success stories, there is the Legend and the Truth. In the case of the Anchor Brewing Company, I will let Fritz Maytag separate fact from fiction: "The real story is that in 1965, a friend who ran the Old Spaghetti Factory in San Francisco, a charming, inexpensive restaurant in the North Beach section which only served Anchor Steam on draft from the day it opened in 1957, told me that the Anchor Brewery was going to close at the end of the week. They were bankrupt. He suggested that I go see it because he thought it would interest me. I have always suspected that he thought I might give them some financial help. The next morning I went, and it was love at first sight. That very day I agreed to buy the controlling interest for almost nothing."
In fact, Maytag took a controlling interest in the Anchor Brewing Company in 1965. Once he bought the place, he became fascinated by the brewery and brewing beer. In 1969 he purchased the company, totally renovated the brewing equipment, installed the first bottling line in the brewery's history, and began to turn the business around. In 1979 Anchor moved to a much larger building.  At the old facility, in 1977, they brewed 12,000 barrels of beer; by 1987, they were brewing 44,500 barrels.
PRODUCT LINE:
Anchor Porter was introduced in 1974. It is deep, almost black, and rich flavor results from roasted malted and unmalted barley, fermented with lager yeast. Liberty Ale was released in 1975. It is a top-fermented ale, "krausened" for natural carbonation, dry-hopped for a very aromatic nose, and dry flavor.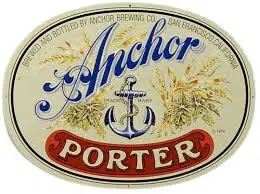 Anchor's Special Christmas Ale: Since 1975, the Anchor Brewing Company brews a unique ale for the holiday season. It is very different every year and is only available from Thanksgiving through New Year. Old Foghorn has only been in major distribution since 1985. For ten years before that, it had been brewed only in small batches for local distribution. Because only the first "run" of wort is rich enough to build this high gravity brew, three mashes are required to produce enough wort for each barley-wine brew length.
Old Foghorn is hopped only with Cascade hops. It is fermented with ale yeast that cannot ferment all the sugars because of the beer's high alcohol content. The resulting sweetness, combined with the warmth of the alcohol, balance this highly hopped brew. 
THE BOSTON BEER COMPANY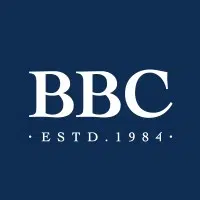 THE BOSTON BEER COMPANY
30 Germania Street
Boston, MA 02130
617.522.3400
The story of the founding of the Boston Beer Company is another success story ripe with legend. The company's president, Jim Koch (pronounced "cook"), left a career as a management consultant in 1983 to start Boston Beer with $100,000 in savings, plus $300,000 raised from family and friends.
Koch contracted the Pittsburgh Brewing Co. to make a beer based on a recipe from his great-great-grandfather. There is no doubt that Koch was, and continues to be, a Master of Marketing. Armed with his great-great-grandfather's recipe, he named his beers after the former governor of Massachusetts, Samuel Adams. In 1985 Koch had perfected his beer and began marketing the product door-to-door, convincing the tavern owners of Boston to carry his product.
To expand his market in 1986, Koch contracted the Oregon brewery Blitz-Weinhard, to make beer for distribution in the western United States. That same year Koch opened a pub-brewery in Philadelphia called Samuel Adams Brew House. In 1988 the company was able to don the mantle of "microbrewery" by beginning operations in a renovated old brewery in Boston.
PRODUCT LINE:
Boston Lager has a deep golden color, rich malt body, and spicy hop flavor. Starting Gravity:1.05 Malt: 2-row Klages, Harrington Crystal. Hops: German Hallertau and Tettnang Tettnanger. Yeast: Bottom-fermenting lager yeast.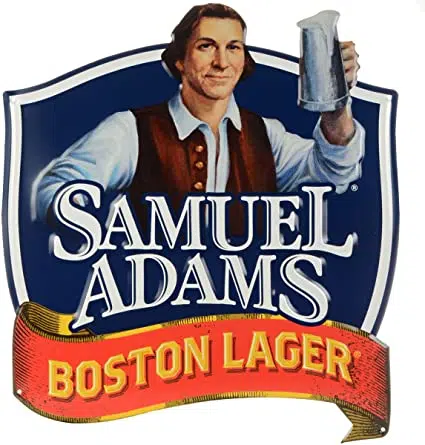 SIERRA NEVADA BREWING CO.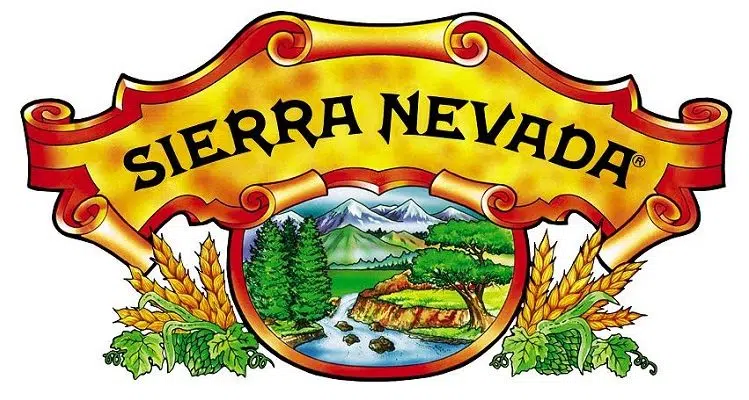 SIERRA NEVADA BREWING CO.
1075 East 20th Street
Chico, CA 95928
916.893.3520
Ken Grossman and Paul Camusi started Sierra Nevada Brewing Company in 1978. After extensive reading and research, the two partners, who had been homebrewers, decided to create their own microbrewery. The design and construction of the first brewery took over 1 1/2 years while they both worked other full-time jobs.  The brewery, built in a 3,000square-foot structure, was finished in 1980.
The original brewing equipment was constructed from used dairy equipment and other converted equipment. A used bottling line was purchased from a soft drink bottler and transformed to fit the brewing equipment. At first, both Grossman and Camusi did a little bit of everything. Then they sorted out individual fields of expertise.  Grossman did the brewing, plant development, and maintenance. Camusi handled quality control and the fermentation and lagering of the beer. He was also the bookkeeper, financial management, and product distribution.
In 1989, to meet the demand for their products, they completed a new brewing facility. It is designed to eventually reach a capacity of 200,000 barrels annually. In October of the same year, they opened a brewpub, "The Sierra Nevada Taproom and Restaurant."
PRODUCT LINE:
Sierra Nevada Pale Ale is a deep, amber-colored brew known for its well-hopped flavor and aroma.  Starting Gravity: 1.053.  Malt: 2-row malted barley, caramel, and dextrin malts. Hops: Perle (bittering) and Cascade (finishing). Yeast: top-fermenting ale yeast.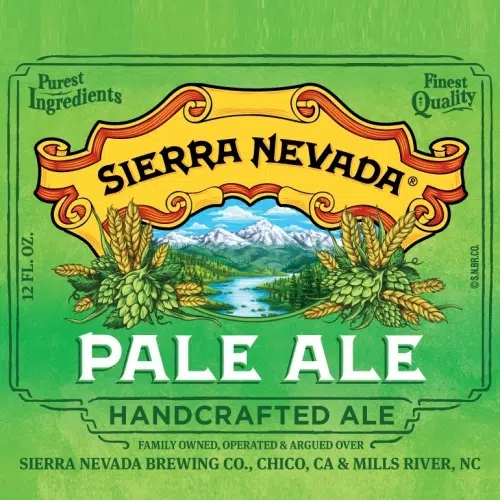 A Special Treat from Sierra Nevada…
The Old Growler and crew taste Sierra Nevada Bigfoot (1998)
The Official Craft Brewer Definition
The following is the specific definition of Craft Beer as defined by the Brewers Association, an organization to promote the Craft Beer Breweries of the United States.
Craft Brewer Definition
An American craft brewer is a small and independent brewer.
Small
Annual production of 6 million barrels of beer or less (approximately 3 percent of U.S. annual sales). Beer production is attributed to a brewer according to rules of alternating proprietorships.
Independent
Less than 25 percent of the craft brewery is owned or controlled (or equivalent economic interest) by a beverage alcohol industry member that is not itself a craft brewer.
Brewer
Has a Tax and Trade Bureau Brewer's Notice and makes beer.
Some Interesting Craft Beer Information
The Brewers Association offers the following exciting factoids relating to Craft Beer:
Craft brewers are small brewers
The hallmark of craft beer and craft brewers is innovation. Craft brewers interpret historic styles with unique twists and develop new styles that have no precedent
Craft beer is generally made with traditional ingredients like malted barley; interesting and sometimes non-traditional ingredients are often added for distinctiveness
Craft brewers tend to be very involved in their communities through philanthropy, product donations, volunteerism, and sponsorship of events.
Craft brewers have distinctive, individualistic approaches to connecting with their customers.
Craft brewers maintain their integrity by what they brew and their general independence, free from a substantial interest by a non-craft brewer.
The majority of Americans live within 10 miles of a craft brewer.
https://www.brewersassociation.org/statistics-and-data/craft-brewer-definition/